Medical Billing and Coding
P.A.T.C.H Career Institute is now offering the Medical Billing and Coding Course! Medical Billing and Coding is one of the fastest growing careers in the healthcare industry today. The Course will focus on the requirements of medical coding with intensive training in the areas needed to pursue a job in this demanding field. Upon successful completion of the Medical Coding Course, students will receive a certificate of completion in Medical Coding and be eligible to sit for the national certification examinations. Take advantage of this magnificent course to become gainfully employed in this growing field!
Call us Today ( 843) 744-1249
October 9th, 2023
ONLINE
1. Class Duration: 10 Weeks

Class Days:
Self-paced
Basics of Human Anatomy and Physiology

Medical Terminology




Current Procedural Terminology (CPT) Coding

International Classification of Diseases (ICD-10) Coding

Healthcare Common Procedural Coding System

Basic principles of health information management




Career as a Coding professional
P.A.T.C.H CAREER
INSTITUTE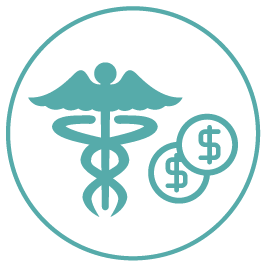 Hospitals

Physician's offices

Assisted living facilities

Insurance companies

Medical billing companies
What Will I Learn in this Course
Title. Double click here.
Title. Double click here.