P.A.T.C.H Career Institute
Instructor:
Tonya Wall
​​​BA Interdisciplinary Studies, Wellnes Coach, with the National ​​​Institute of Whole Health
Call us Today (843) 744-1249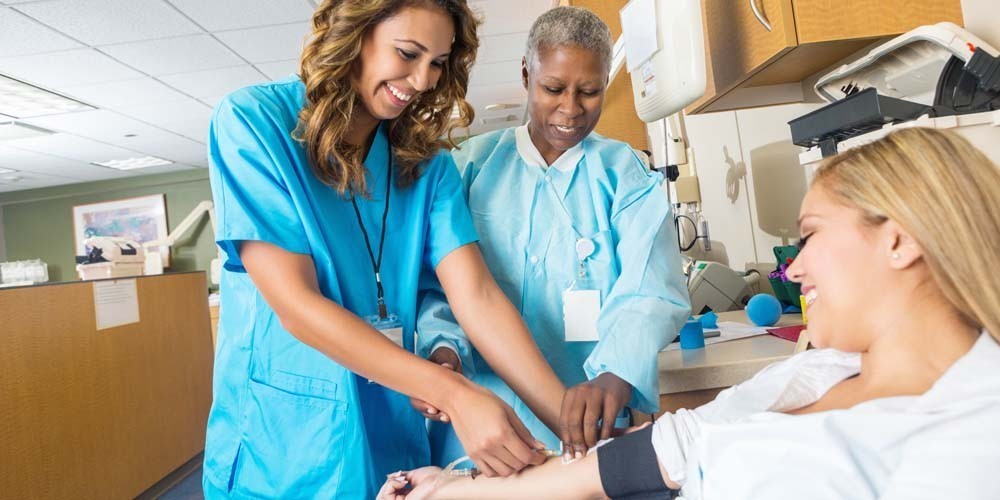 Because the demand for well-rounded healthcare professionals has increased, PATCH Career Institute has decided to create the Phlebotomy/EKG Technician program. The program consists of classroom and simulated laboratory settings. Students will practice the skills they learned in the clinical setting of the classroom. Students must show that they are able to perform correct specimen collection with venipunctures, skin punctures, and EKG tracings.
Students will be able to demonstrate their acquired knowledge of infection control and safety, basic anatomy and physiology terminology, specimen collection in the overall patient care system, proper techniques to perform venipunctures, basic electrophysiology of the heart; and the correct use of ECG/EKG equipment.
After successful completion of the program, graduates will have the necessary skills to draw blood from patients in hospitals, blood banks, clinics, doctors' offices, laboratories, and other medical facilities. Skills will include gathering equipment; confirming identity of patient/donor; comforting the patient; applying tourniquet to arm; locating vein; disinfecting the area; and inserting needle into vein to draw blood into collection tubes. After blood is collected, students will label and store blood container(s) for processing; perform interviews with patients, take vital signs, and test specimen to screen donors at the local blood banks.
Phlebotomy/EKG Technician
Students will learn:
-Introduction to Electrocardiography Vital Signs
-EKG Equipment and Supplies Electrocardiography procedure ( IN PERSON Course Only)
-Medical Terminology EKG Interpretation
-Anatomy of the Heart Safety Considerations
-Anatomy of the cardiovascular system Blood Vessels
-Cardiovascular Pathology Hematology
Course Schedule
Class Duration: 10 weeks
October 10th, 2023

Morning

in-person

Tuesday, Wednesday, and Thursday

9:00 am-2:00 pm
October 10th, 2023 Evening hybrid (online/in-person)

Tuesday, Wednesday, and Thursday

4:00 pm-9:00 pm

Tuesday, Wednesday, and Thursday

4:00 pm-9:00 pm
Upon successful completion of classroom instruction and labs, students will take their phlebotomy certification exam and their EKG certification exam with PATCH Career Institute.
Get TWO certificates with ONE course!
Phlebotomist

EKG Technician ( IN PERSON ONLY)

Lab Assistant

Lab Aide

Hospital Donor Unit Assistant

and more!