Our Story
Since 1984, the founders of PATCH have been in the health care industry, providing assisted living for the mentally challenged, disadvantaged, the elderly, and the handicapped. PATCH came into existence as a "spin off" of the assisted living facilities. PATCH goal was to enhance the services provided by the assisted living and to improve the quality of care provided.
PATCH Training School prides itself as one of the most affordable medical & vocational training school that equips students to become more marketable and proficient so that they can be gainfully employed. Over 1000 students have graduated from PATCH since the school has been open
PATCH Career Institute is located near the old naval base in the Chicora Cherokee Community in North Charleston, South Carolina. We were established as a 501 (c) (3) Non Profit Organization in 2000. PATCH Career Institute, formally PATCH Training School was established January 15, 2007. We are licensed by the South Carolina Commission on Higher Education to teach vocational training courses.
We provide health related and vocational learning courses. Our goal is to prepare students for gainful employment in a short period of time. P.A.T.C.H. is committed to community empowerment through Education, Civic Engagement, Capacity Building, Entrepreneurship, and Family Literacy.​​
P.A.T.C.H
CAREER​ INSTITUTE​​
Visit our office on weekdays to register.
THE MODEL
​
The successful establishment and creation of PATCH Career Institute in the struggling neighborhood located in the Chicora/ Cherokee area could be used as a model for future such institutions nationwide. This organization would prove that there is hope for these types of neighborhoods and townships across the United States. These areas need positive direction and cultivation in order to transform this location into a vibrant and successful community, which was once a region plagued by poverty, crime, and desolation: due to the inability of people willing to modify the district in what it could be in the future. No longer will local, state, and federal government ignore communities that require the immediate attention of funds in order to turn things around; because this model will illustrate how change is possible!
​
The proposed institution that offers healthcare trades in the community will be a vital component in the transformation of the area. The institution would create revenue, jobs, and educated individuals entering the workplace which would in turn boost the economy with their increased income and earning potential. The institution would also lure in the other commercial enterprises willing to invest in up and coming communities.
​
Finally, the proposed institution, once created, would serve as a model nationwide for the development of other such institutions that would assist in the transformation of their communities and the people whom reside in these communities. This will ultimately be, a "win- win" situation where all involved would benefit to the utmost.
​
PATCH Career Institute is here to partner with other educational institutions in providing and promoting health care education. PATCH welcomes any financial support from individuals or other businesses to accomplish a change that is necessary!
​
PATCH Career Institute
Register Now for the Medical Billing &Coding course! Class Begins on
August 21st.

​The Medical Billing & Coding Course also includes training and certificate of completion as a Medical Administrative Assistant. ​​​
​​​​
Call Today : (843) 744-1249
ANY DOCTOR OR PRACTICE INTERESTED IN PARTNERING WITH P.A.T.C.H CAREER INSTITUE, CLICK THIS HYPERLINK!!
​* Next Pharmacy Tech
Course will begin on
​ September 30th. ( Saturdays)
​* CNA will begin September 5th.
​​
​* Advanced Phlebotomy
Course begins August 9th.
​* Medical Billing & Coding will
begin on August 21st.

​* Medication Technician Course
will be held September 9th.
Register now for the CNA Course beginning on September 5, 2017.
CPR Class
When:
September 9 ,2017
Cost: $56.00
Time: 9:am to noon

Must pre-register
Now accepting registrations for the EKG Course. Class starts
on October 11th!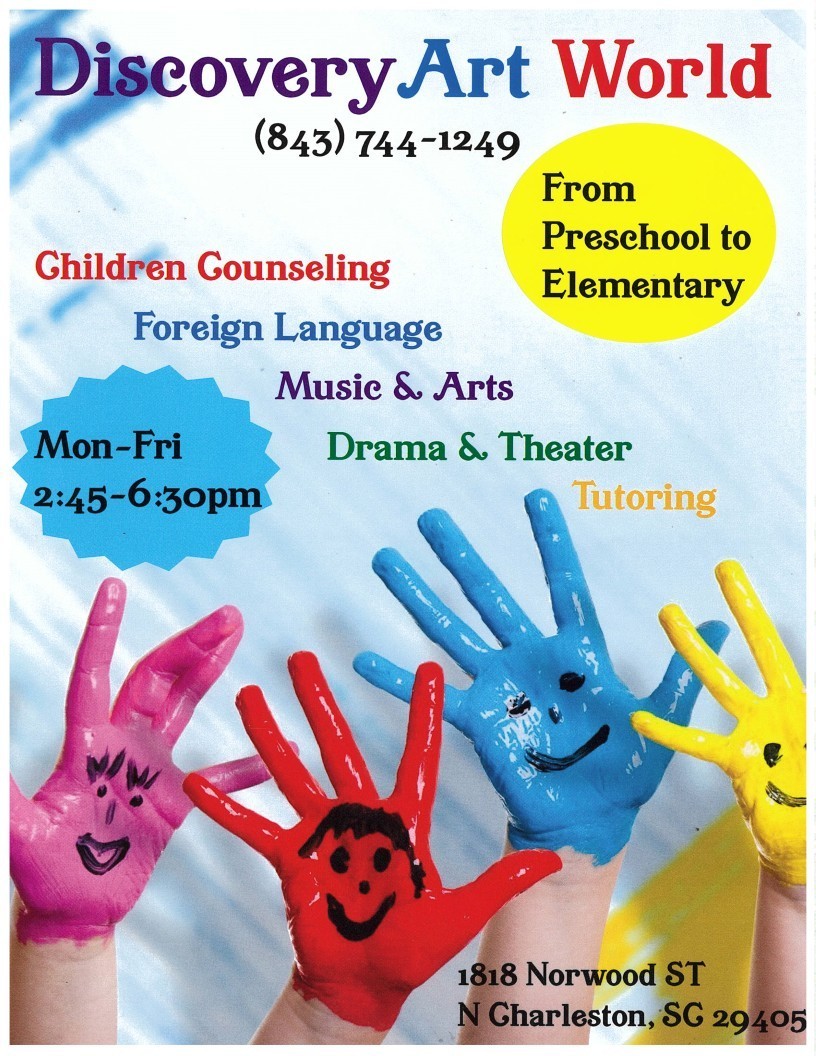 PATCH is now offering an after school program for children ages 4 to 10 years old. A

great learning experince and a safe enviornment for your loved ones. Starting at just $50 per week. ABC Vouches Accepted. Call now for more information.