P.A.T.C.H
CAREER INSTITUTE
Call Today : (843) 744-1249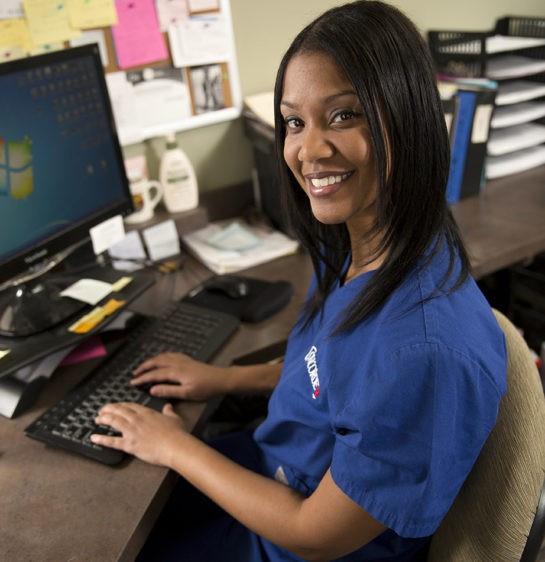 **Class dates subject to change due to COVID-19

Pharmacy Tech (Tues & Thurs)
April 20th, 2021

(AM) Nurse's Aide
April 19th, 2021

(PM) Nurse's Aide
April 19th, 2021

(PM) Phlebotomy/EKG Technician
May 4th, 2021

(AM) Phlebotomy/EKG Technician
April 27th, 2021

Medical Coding
May 31st, 2021

Medication Technician
April 17th & 18th, 2021

CPR Class
April 20, 2021

Medical Office Administration
Medical Office Administrators play a pivotal role in the healthcare field today. Medical Office Administrators communicate with clients and insurance companies, collect data from patients to assist in managing their accounts, and oversee the ordering of medical and office supplies. Medical office administrators also typically manage a staff, which includes hiring and coordinating payroll activities. Medical office administrators perform the daily tasks that keep doctors' offices and hospitals functioning. They are not just office admins; medical office administrators bring their education and experience with medical terminology, customer service, and healthcare services to the table as well.
Join us Now
Our new Medical Administrative
Assistant Course

April 6, 2021
Administrative Medical Staff Secretary. ...
Front Desk Receptionist, Medical Office. ...
Medical Transcriptionist. ...
Patient Services Representative...
Patient Account Representative...
Medical Biller...
Certified Professional Coder...
What will I learn in this Course?
Task Management
Call Management
Business Letter Writing
Electronic and Print Mail Processing
Travel and Meeting Planning
Policy and Procedural Manuals
Facility Care and Maintenance
Course Length: 12 Weeks
Tues, Wed, & Thurs
Class Date : April 6, 2021