P.A.T.C.H
​CAREER​ INSTITUTE​​
Get the information you need to take your first step in your new career
Call Today!
(843) 744 - 1249
What Will Students Learn in This Course
Anatomy and Physiology

Medical Terminology

Blood and Cell Composition

Vital Signs

Blood Sampling Procedures

Methods of Blood Collection

Laboratory Safety​​​​

​​

Proper Patient Labeling
​​
​
Advanced Phlebotomy Outlook
According to the U.S. Department of Labor, Employment of phlebotomists is projected to grow 27 percent from 2012 to 2022, much faster than the average for all occupations. Hospitals, diagnostic laboratories, blood donor centers, and other locations will need phlebotomists to perform blood work.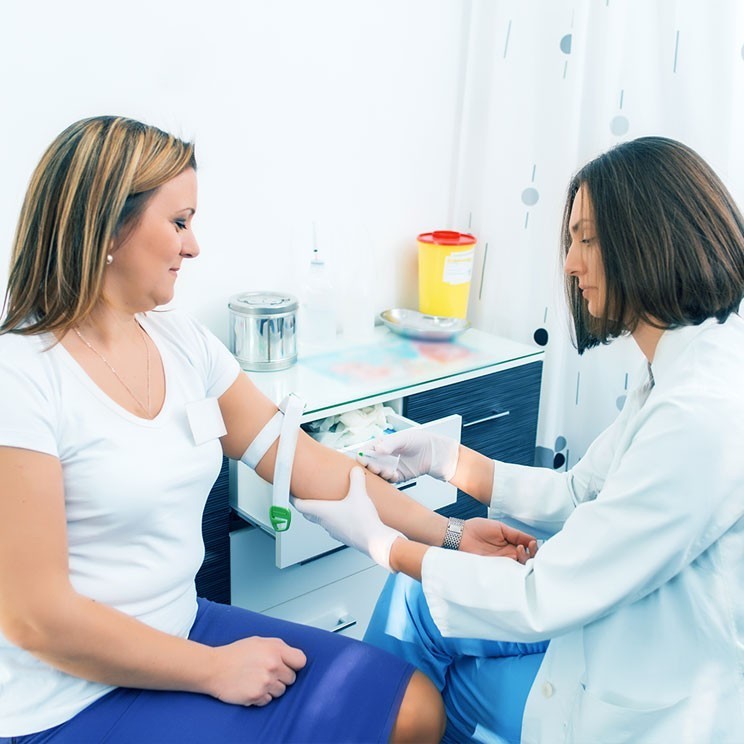 Phlebotomists are healthcare workers who have been trained to collect blood for laboratory analysis. This important job assists physicians in diagnosing and making decisions about patient care. PATCH's Phlebotomy certificate prepares students for entry-level phlebotomy technician positions in hospitals, clinics, and other healthcare settings. The curriculum covers basic venipuncture, phlebotomy theory, and special procedures required for specimen collection, with emphasis on safety, accuracy, and minimal client discomfort. Graduates will be eligible to take a phlebotomy certification exam at PATCH Career Institute. ​Students will accrue sticks in the classroom in a clinical setting preparing them for assertiveness and confidence in the work field. Students will practice their sticks on faculty and other students allowing a fun filled learning experience.
Course Schedule
The Phlebotomy course is a 10 week program.
The next course … This program has been removed from our catalog. Please see Phlebotomy/EKG for course dates
After completion of the program, students will have the opportunity to complete a FREE internship/externship to accrue experience.